Eurotrike
Eurotrike Princess Tandem
Click & Collect :
Please note that due to a high volume of online orders, processing times can take up to 48 hours.
For same-day or next-day collection, please order by phone.
EUROTRIKE PRINCESS TANDEM TRIKE
($199 in box, $219 assembled) Our daughters had years of fun from one of these trikes. It was passed down from daughter to daughter (3 in all) and was ridden for hours at a time some days.
The trike never gave any trouble, even when carrying passengers that were probably way past the age that it was designed for. Some of my memories are those of the squeals of glee as they flew past at speeds that trike was never meant to achieve, especially with 2 aboard. We gave it away in the end, and it is probably still in use.
Of course, the new version is slightly improved, it now has a more comfortable plastic high backed seat, but most of the features are still the same. The wide wheelbase means that it is very stable even if they tackle a corner way too fast. There will be lots of laughter and fun from this little trike.
Take it home in a box, or we will assemble it for $20 extra.
Due to Covid 19, the above bicycle specifications may vary without notice. We will strive to advertise specifications accurately.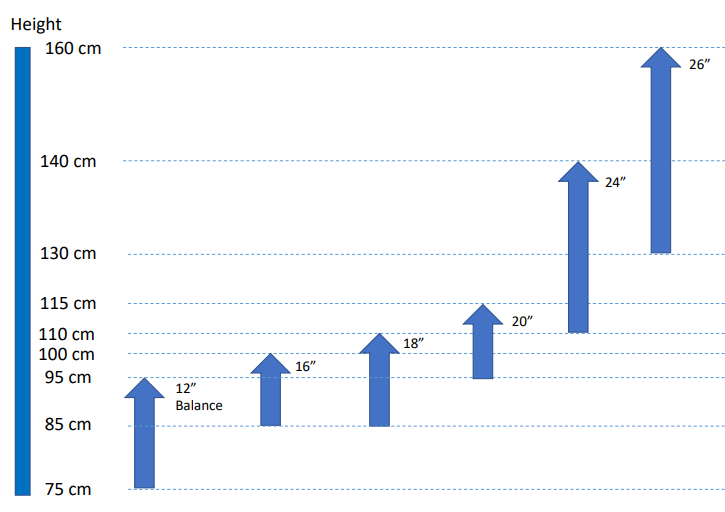 This guide is for reference only. For a better fit, please visit your local store and speak to our inhouse experts.