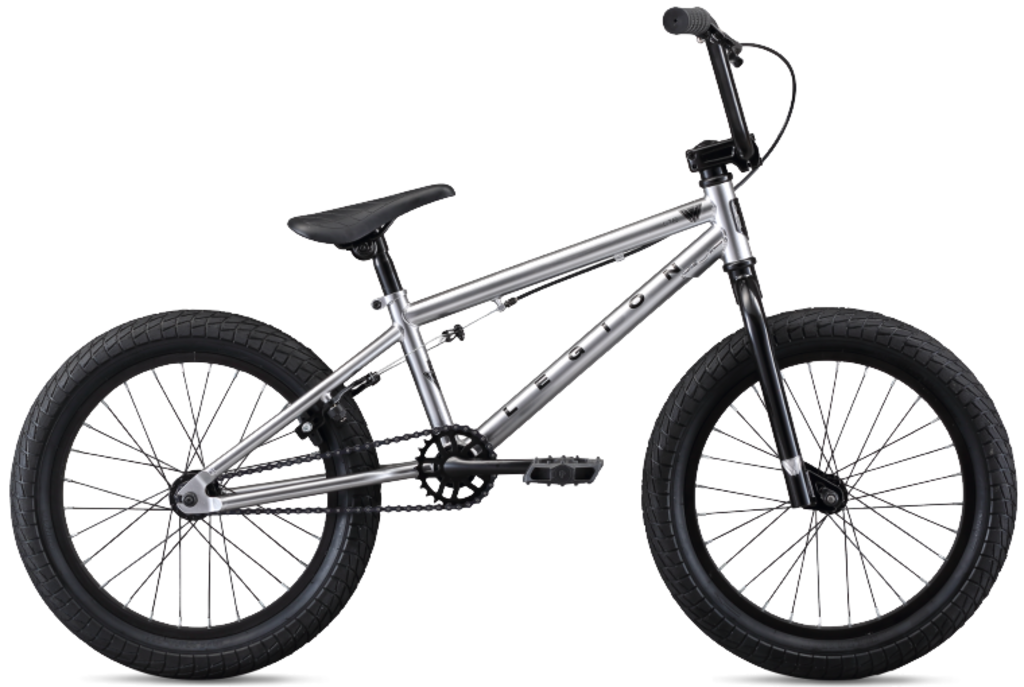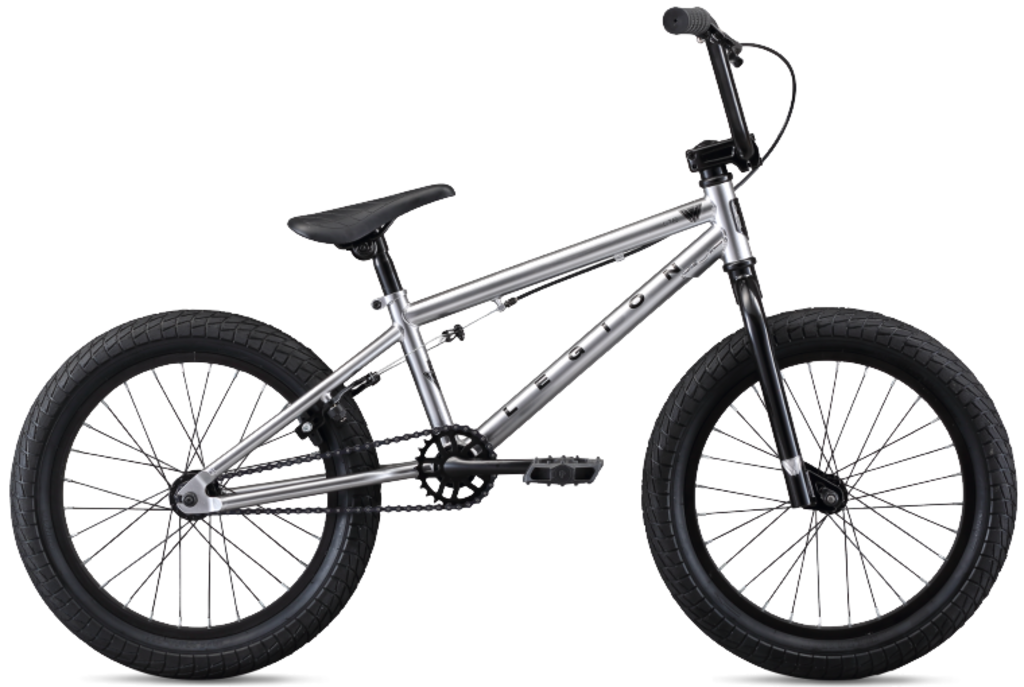 M41700U10OS
Mongoose Legion L18 BMX - Silver
Click and Collect available
Next day collection available for in-stock items.
3-10 business days processing time if transfer between stores required.
$379.00
with a $200.00 deposit
GT Performer Jr
Everything a younger rider could need for their first true BMX bike.
This 18" platform is aimed at beginner to intermediate riders who are too tall to comfortably ride a 16" BMX, but not yet tall enough for a full-sized BMX.
Built around a Hi-Tensile steel frame, fork, and handlebar combo, the Performer Jr is loaded with goodies such as
GT Power Series 3-pce Chromoly tubular cranks which are strong enough to take any abuse.

25/9 tooth micro gearing for increased clearance over obstacles and weight reduction.

Lightweight alloy top-load stem keeping the front of the bike held together, nice and tight.

U-brake rear braking system with soft compound rubber pads for extra stopping power under load.

1-pce seat/post combo for weight reduction.
Mongoose® Hi-Ten steel frame and fork;
7" handlebar
1-piece forged steel crank; 140 mm crank arms;
25/9t gearing
Aluminium single-wall 28H rims;
18 x 2.3" tires