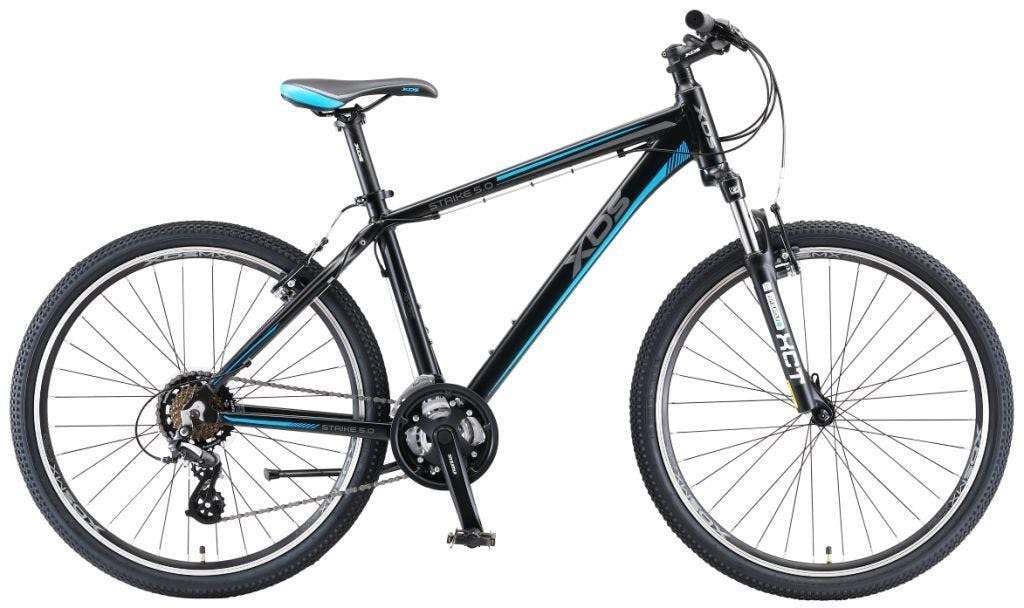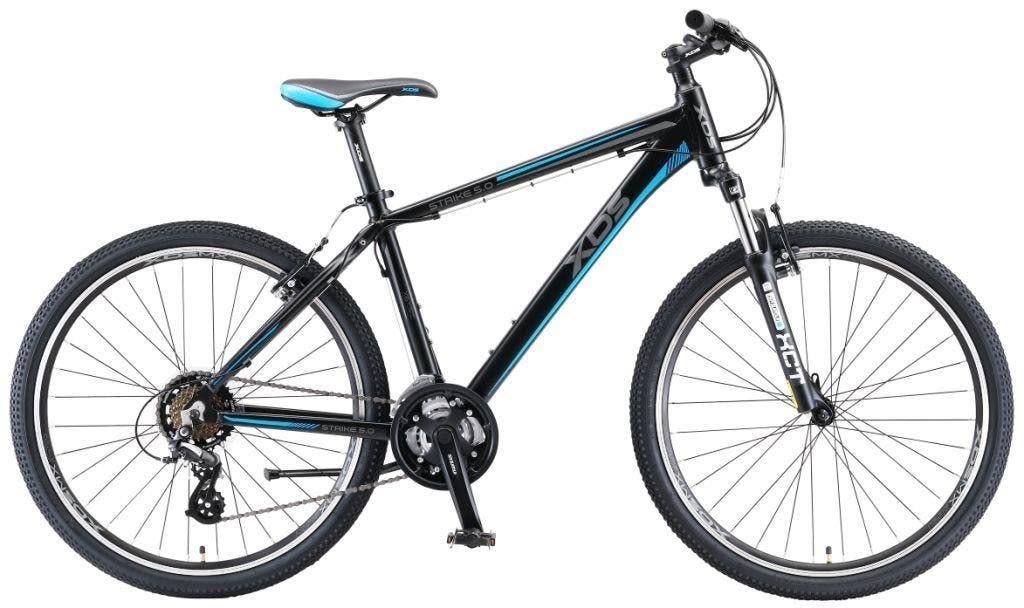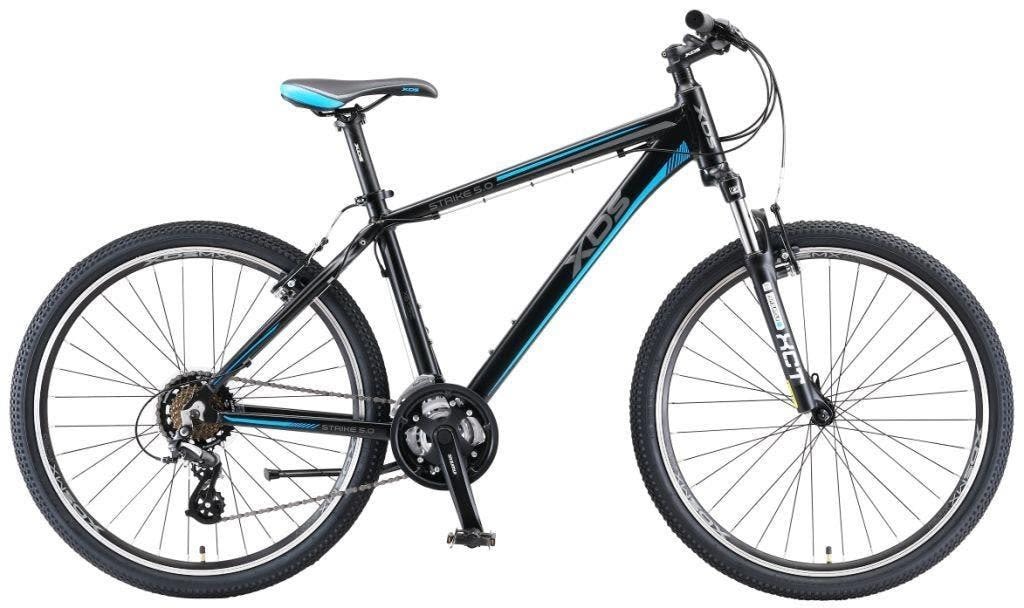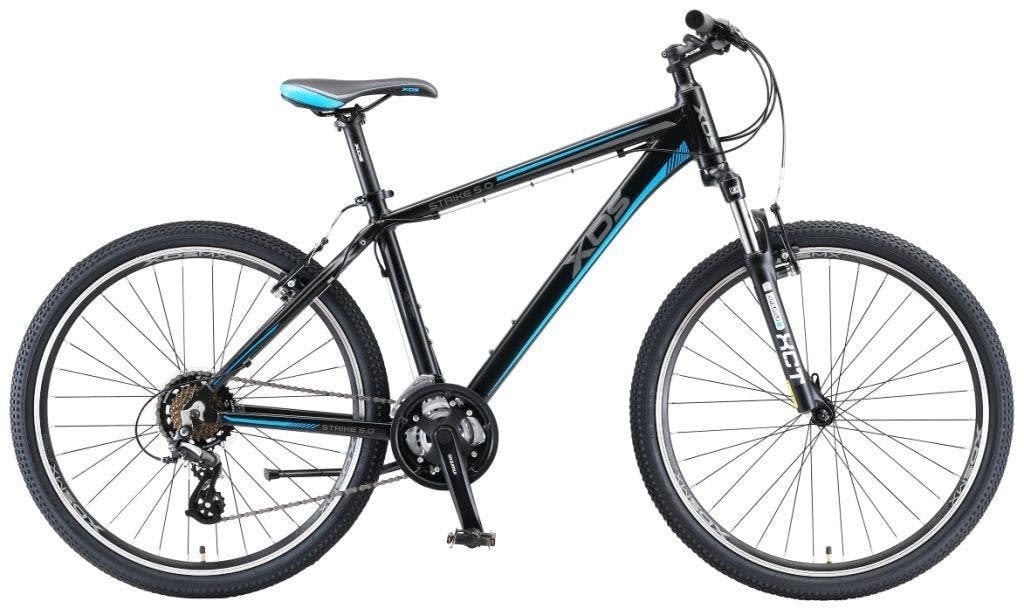 N41M
XDS Strike 5.0 2020
Click and Collect available
Next day collection available for in-stock items.
3-10 business days processing time if transfer between stores required.
$549.00
with a $200.00 deposit
XDS STRIKE 5.0 (2020) BLACK
Part of the new 2018 XDS recreational mountain bike range is the XDS Strike 5.0 (available in Matte Black and Matte Blue). Designed as an affordable entry-level mountain bike, the Strike 5.0 is perfect for the pre-teens looking to upgrade to a bigger bike or teenagers and adults who don't need anything to fancy out of their new bike. The XDS Strike 5.0 is a great all-rounder; to school, with mates, around the suburbs, bikes paths and dirt/gravel tracks.
XDS is one of the largest bike manufacturers in the world; manufacturing around 7 million bikes every year, so they know how to design and manufacture a quality aluminium frame. The Strike 5.0 is no different; light aluminium tubing, double pass welds and a Lifetime Frame Warranty to support their workmanship.
One of the key features of the Strike 5.0 is the Shimano gearing. 7 sprockets on the back and 3 chainrings on the front deliver 21 gears; more than enough if most of your riding consists of flat surfaces to gentle undulating terrain. Gear changes are delivered via a Shimano trigger shifter; each gear change is precise and easy to shift up and down the gear range. Unlike other entry-level mountain bikes, the Strike 5.0's Shimano brake lever is aluminium (and not plastic). For small hands, we can adjust the brake lever in towards the handlebar so that younger riders have the confidence to brake safely.
Front suspension helps smooth out the bumps and impacts when riding on gravel and dirt surfaces. Because the suspension is not really required on sealed concrete bike paths, a neat lockout lever can be turned to switch the suspension off. This allows more power to be delivered to the bike and better efficiency.
Wheels roll on aluminium hubs and are laced to double wall rims. These are much stronger than single wall rims that you'll be exposed to at KMart, Big W and other mass chain stores; meaning the rims will not buckle under light impacts and therefore won't impact braking performance. The rims also have a machined braking surface; fine grooves etched into the rim surface dramatically improves braking performance in wet and dry conditions.
The new Strike 5.0 is available in several frame sizes (same wheel size though); from 14-inch (XS) to 20-inch (L). To attain the best bike fit, please visit either our Hallam or Heidelberg Heights stores and one of our staff will assist in finding the perfect size frame.
Other
Colour

Black

Brand

XDS
Dimensions
Size

17

Weight

15.0

Width

26.0

Height

80.0 centimetre

Length

150.0