Please choose the option you would like and add it to your cart
Diamondback
Diamondback Sync'r - Dark Blue Gloss
79196459379M
Deposit $200
Total due $1,439
Was $2,399
| | |
| --- | --- |
| S | 162-170cm |
| M | 170-177cm |
| L | 175-183cm |
| XL | 182-190cm |
Product Details
DIAMONDBACK SYNC'R - DARK BLUE GLOSS
Diamond's latest Sync'R mountain bike is a new breed of hardtail.
Bigger tyres, more suspension, dropper seat post and new-school modern mounta-in bike geometry makes the Sync'R a serious contender for your next mountain bike.
In this preview, we'll explain the Sync'R in a more detail: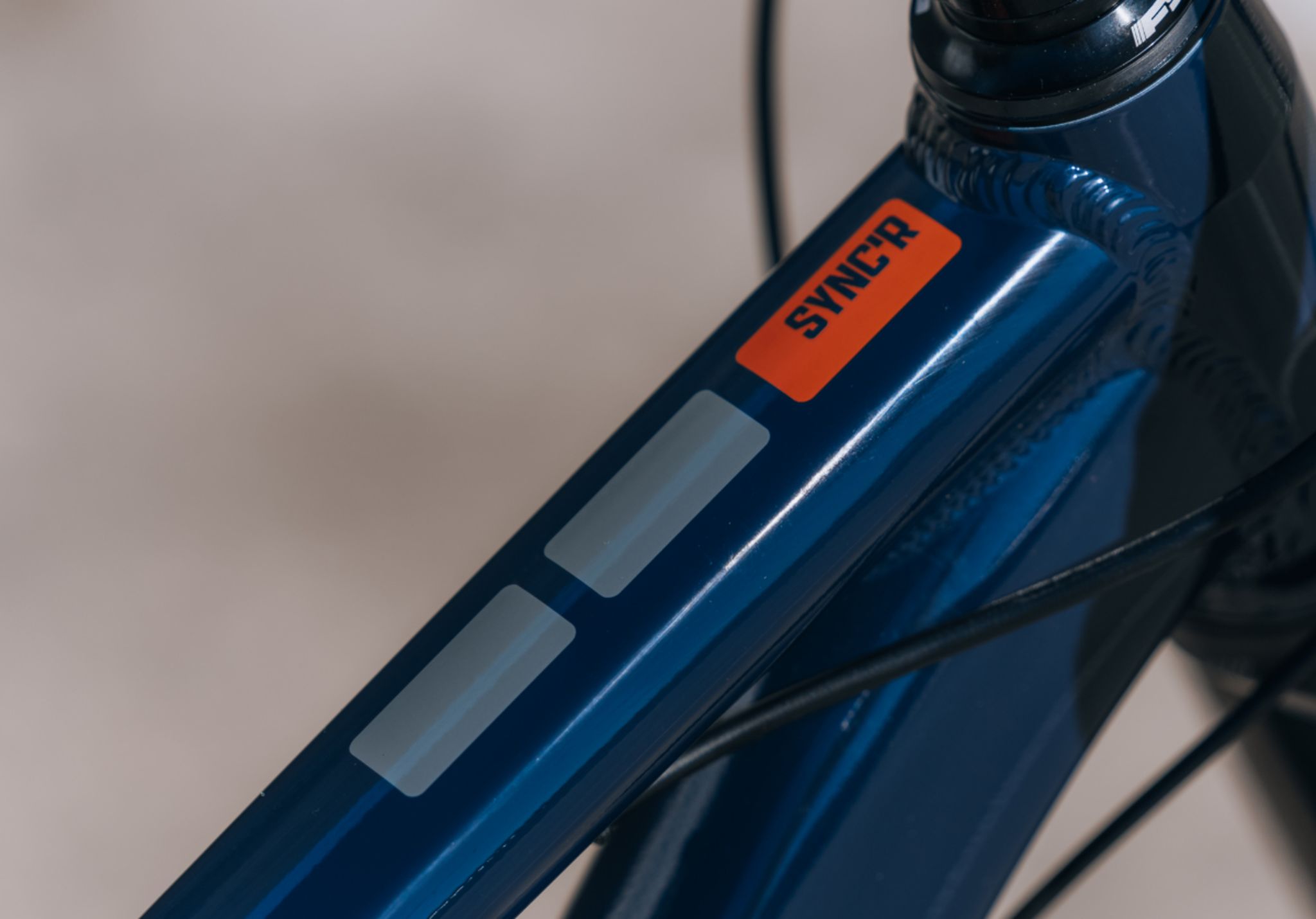 WHO IS IT FOR?
Like the Giant Fathom, Trek Roscoe, Marin San Quentin and Cannondale Trail SE, the Sync'R is built for proper mountain biking.
It'll suit those who really want to start riding mountain bike trails and can't afford or justify a good dual suspension mountain bike yet.
So it's right at home in riding spots like Lysterfield Park, Plenty Gorge, the You Yangs and parts of Red Hill.
It's a progression bike.
By that we mean, it will help you learn all the fundamental skills of mountain biking - safely - to become a better rider. Skills that you can one day transfer over to your new dual-suspension mountain bike.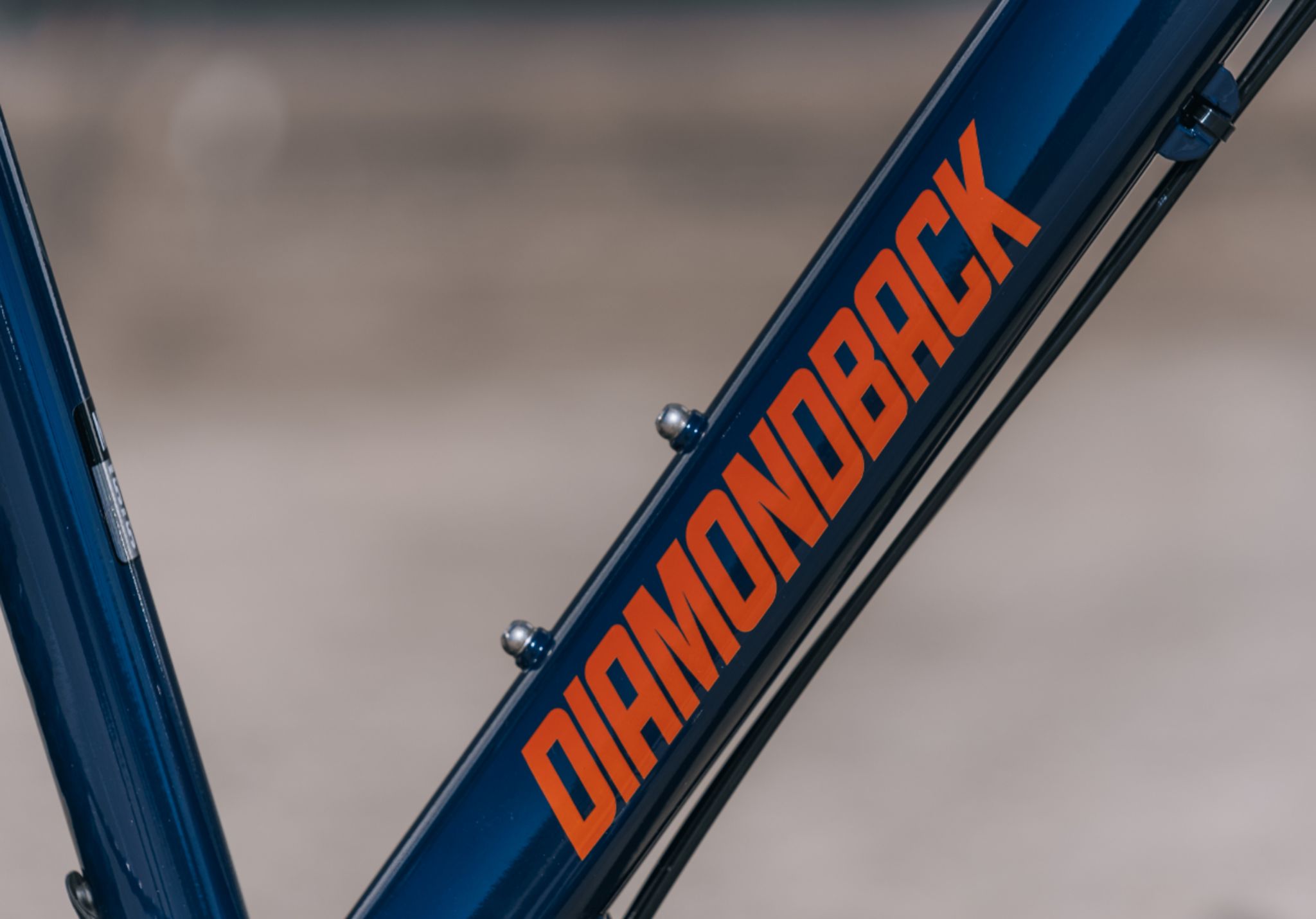 WHAT'S SO GOOD ABOUT IT?
OK, so we're gonna explain the geometry of the Sync'R first.
Starting from the front of the bike:
The head-tube angle is 66°. This means the front wheel is pushed further forward.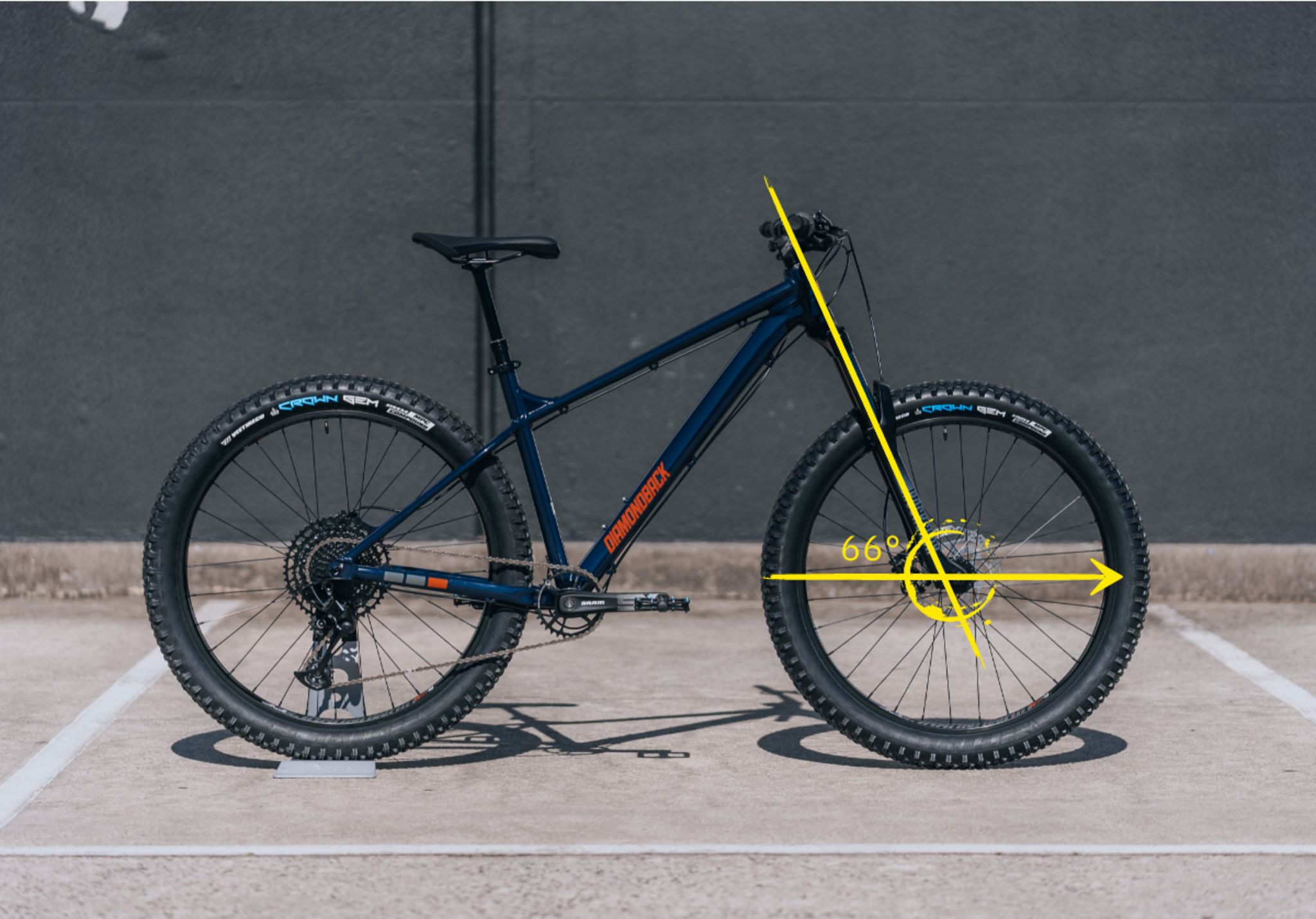 Let's compare this to the Giant Talon, because most of you will probably be riding a bike with similar geometry to this.
The head tube angle here is going to be 68.5°. This means the front wheel moves towards the back of the bike.
So the Sync'R has a slacker head-tube angle than the Talon.
What's the point of all this, you ask?
Stability. And. Confidence.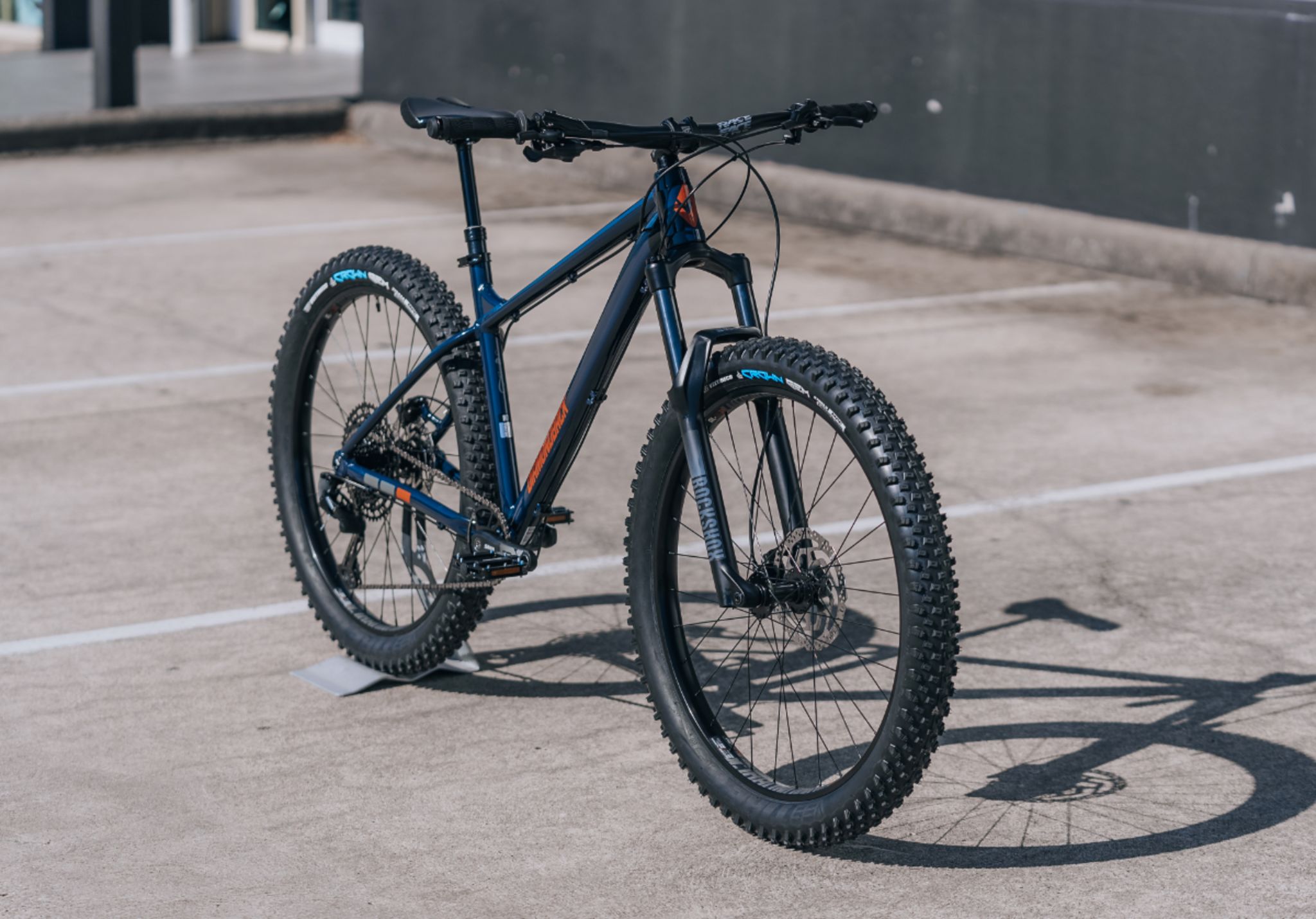 When the head-tube angle gets slacker, the bike's steering response becomes more stable and better at "self-correcting".
This means less twitchy and nervous.
When you're front wheel rolls over rocks or tree roots, it's far less likely (with a slacker head tube angle) to get thrown off balance. This is because the front wheel will self-correct and move to its natural position - which is straight.
Mountain biking by its nature is dynamic and unstable. You're riding over tree roots, rock gardens and shifting terrain.
So, stability in your bike offsets this; making unstable terrain easier to ride.
A 45mm stem and 785mm bar width also adds significantly more control when you're riding unstable terrain.
SRAM DRIVETRAIN
At its heart is a modern 12-speed SRAM SX drivetrain. It's commonly referred to as a 1-by-12 system.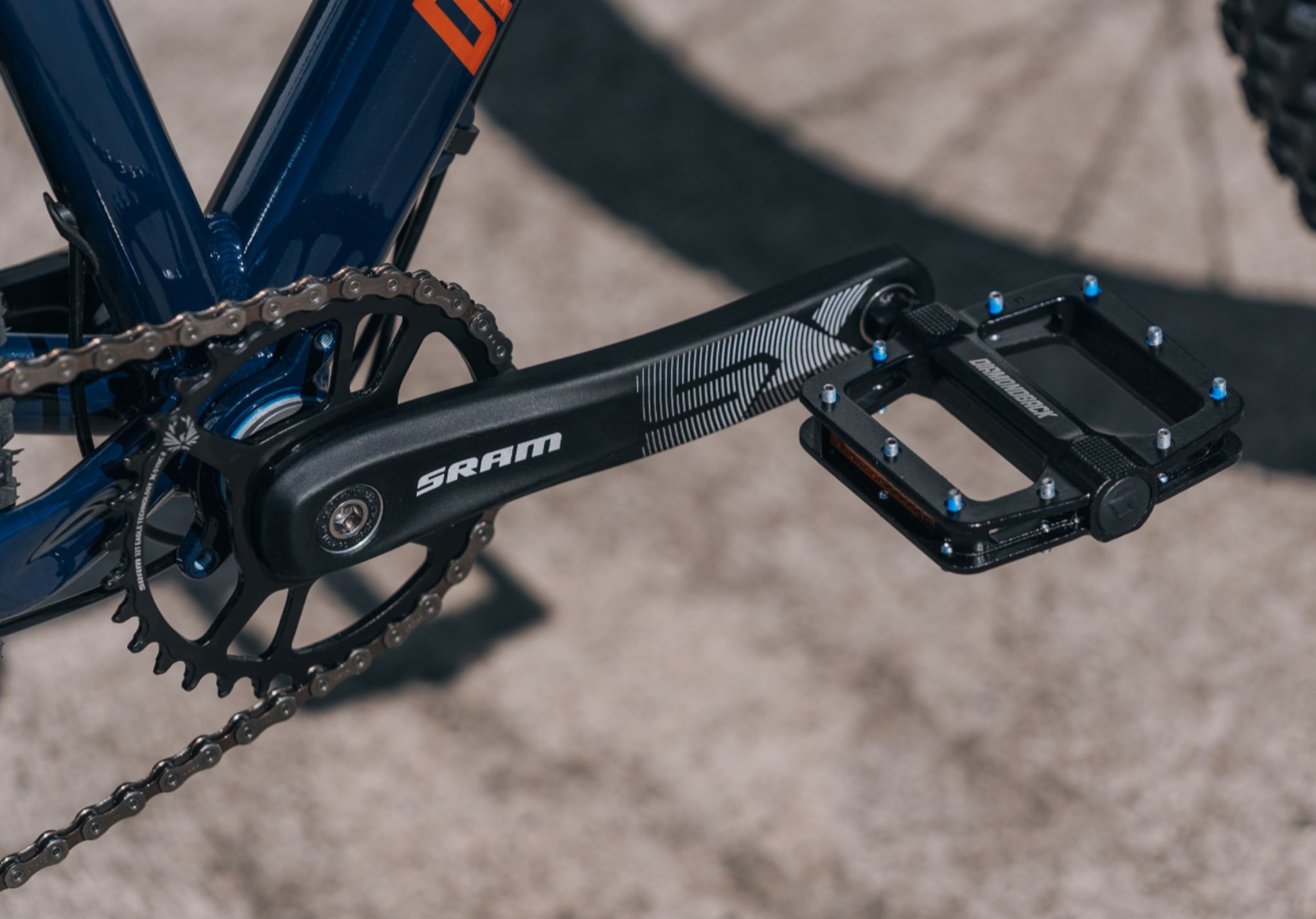 Because there's 1 front gear and 12 back gears.
The big deal about a 12-speed drivetrain is gear range and durability.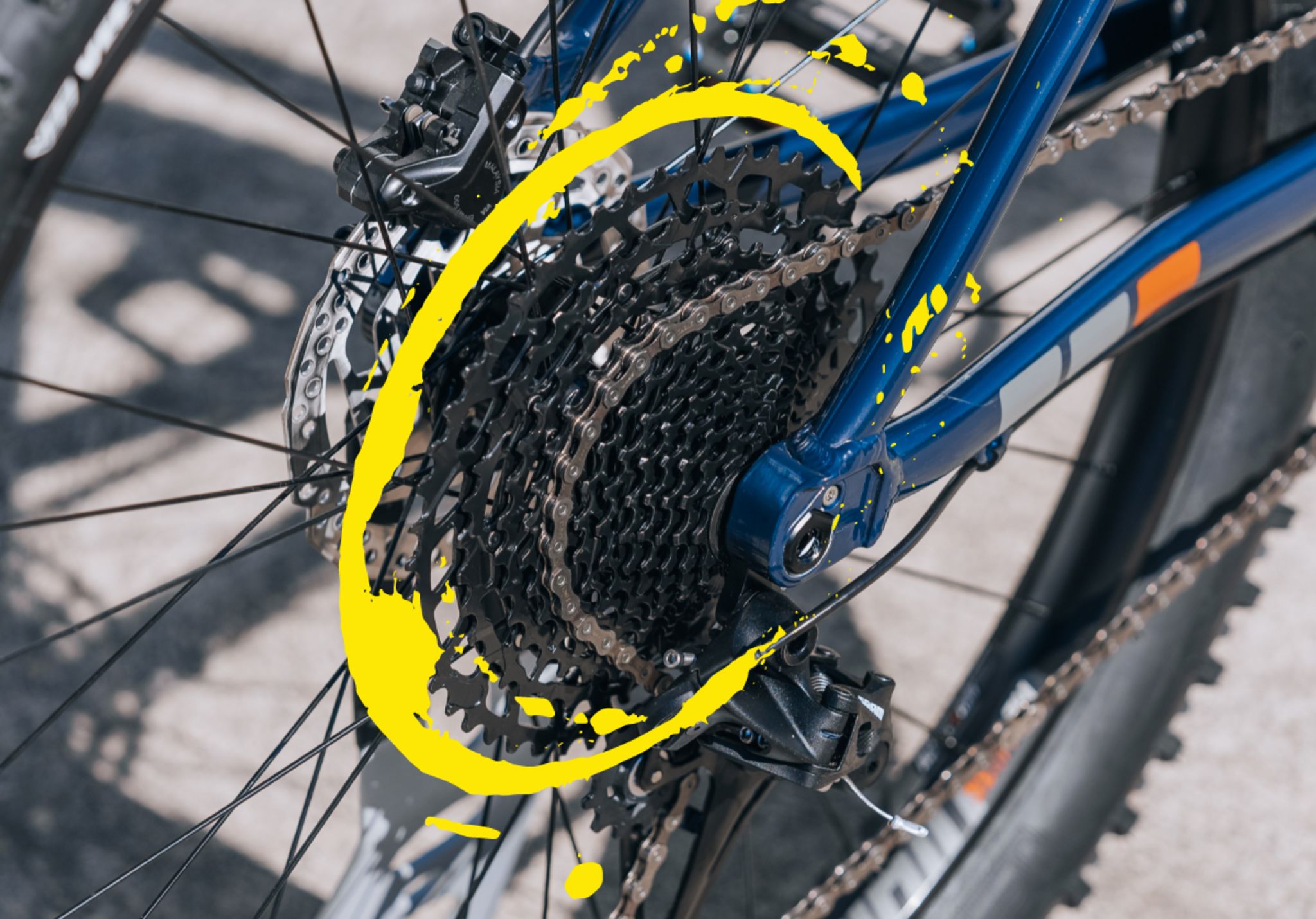 Range first. A large gear range means you have more gears to choose from and you have an easier gear for climbing steep trails.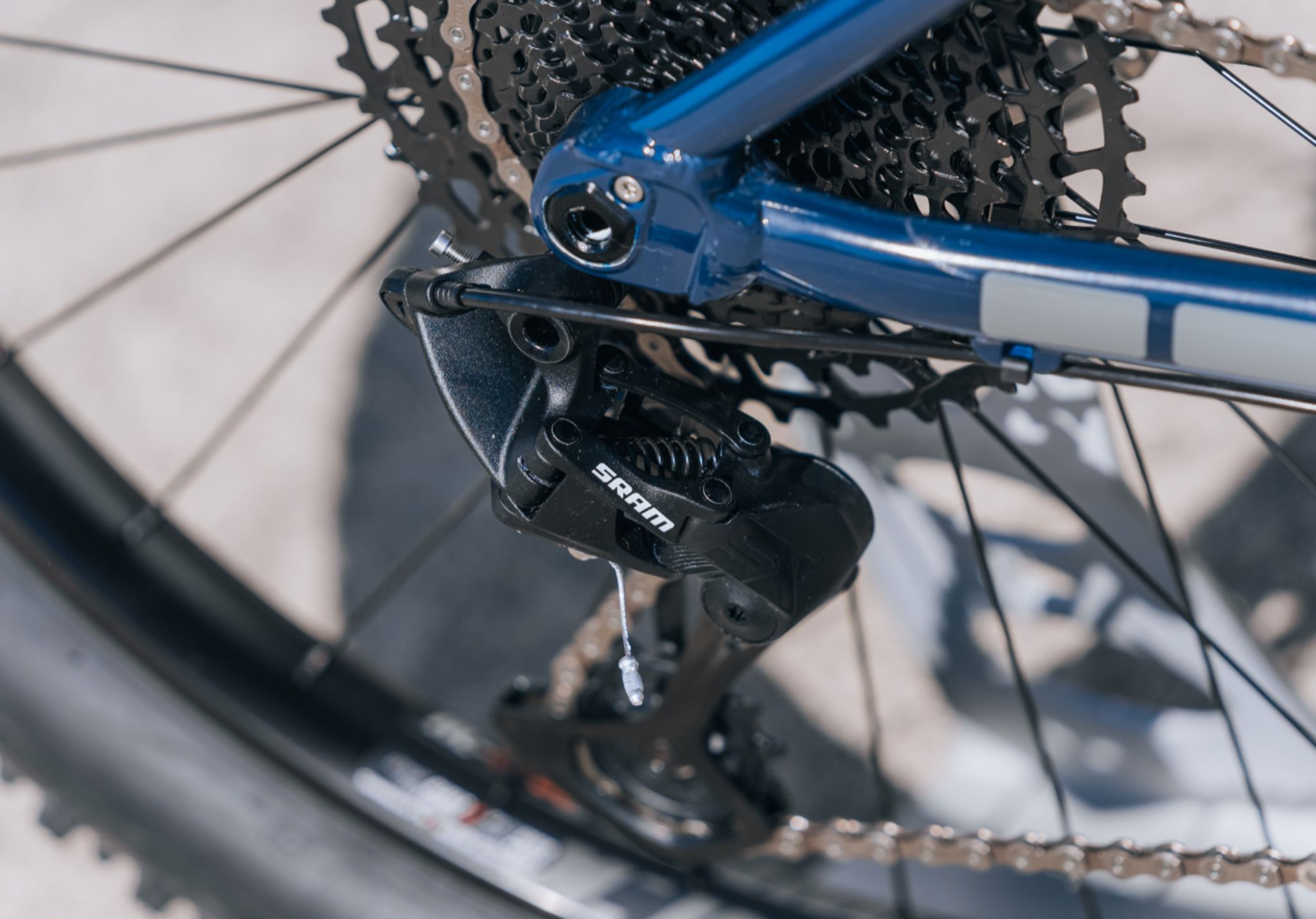 Durability is addressed by Eagle's design. The derailleur is designed to be a lot more robust than typical recreational-level derailleurs. It also has a built-in clutch to stop the chain from coming off the front and minimise chain slap.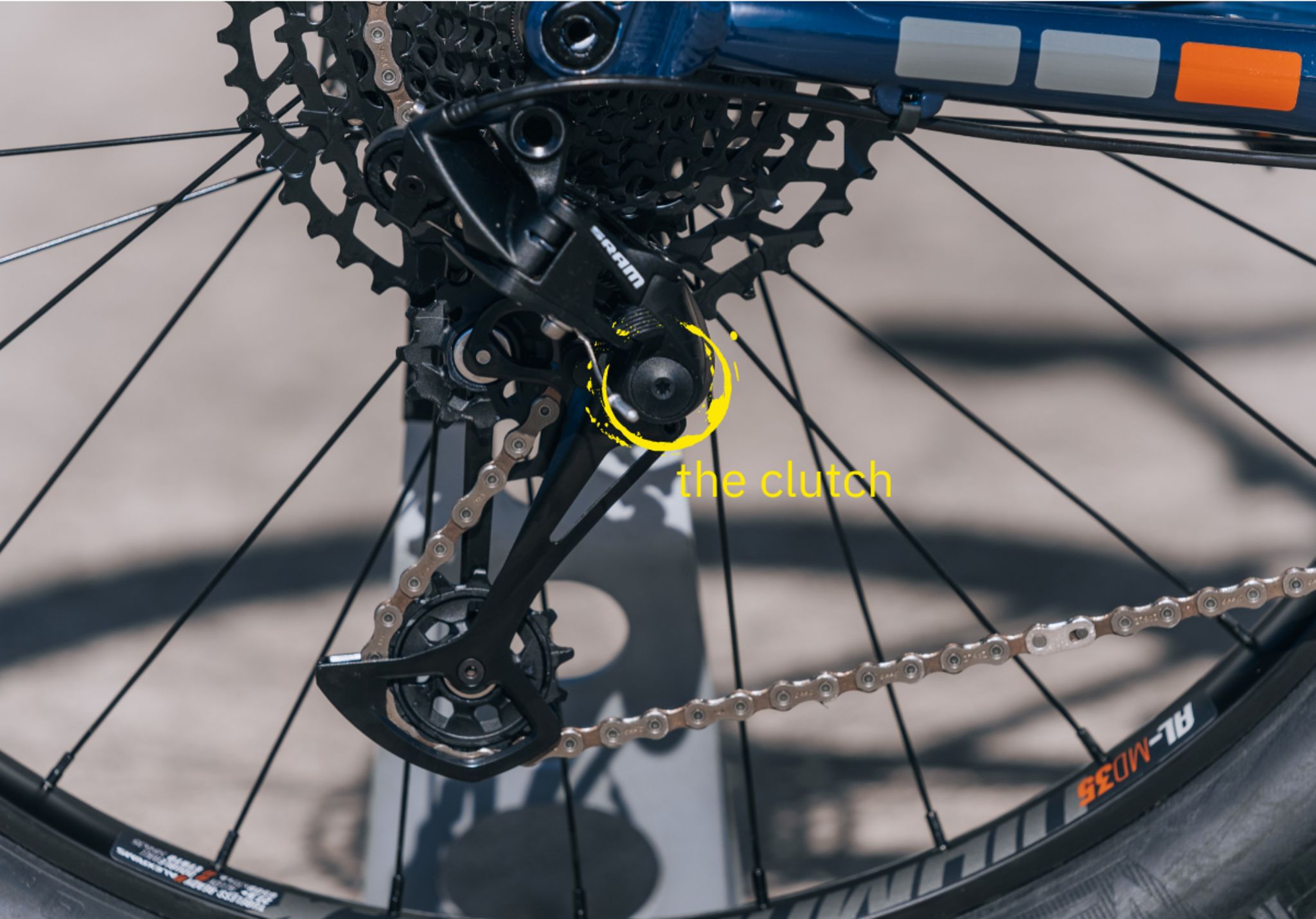 A cage lock makes rear wheel removal so much easier too. You move the derailleur forward, push the lock in and the derailleur locks itself into position. An oldie but a goodie:
SUSPENSION
Suspension is handled by one of the best suspension brands - RockShox. The Recon RL is a mid-range air-spring suspension fork that delivers 140mm travel.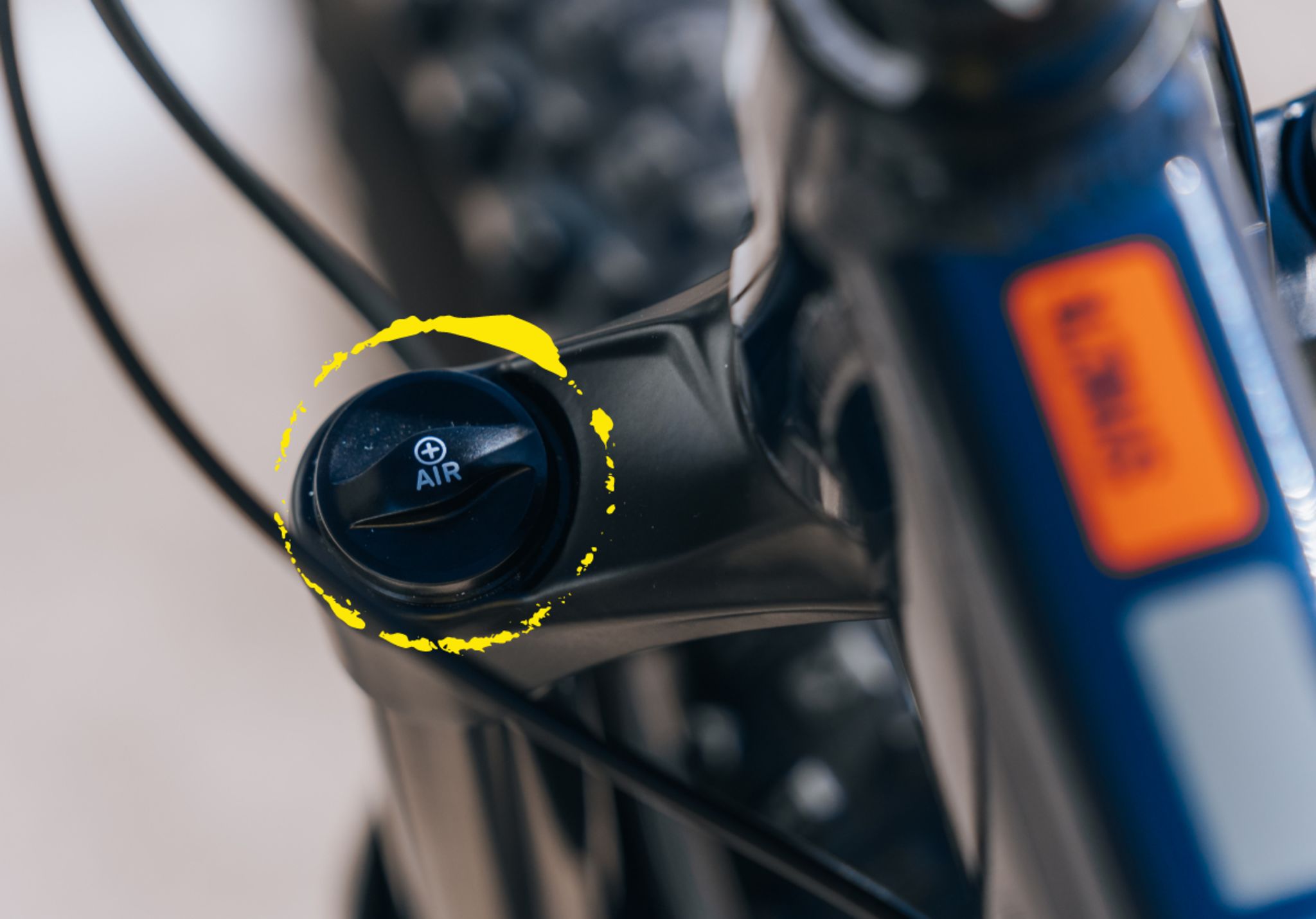 As with any air-spring fork the air pressure is critical to getting the right feel. Air pressure is simply based on rider weight.
A pressure chart on the side of the fork gives you a guide as does RockShox's app called Trailhead.
Which can be found here.
AND THE OTHER STUFF
Another crucial part of the new Sync'R is the wheel system or tyre and rim combination.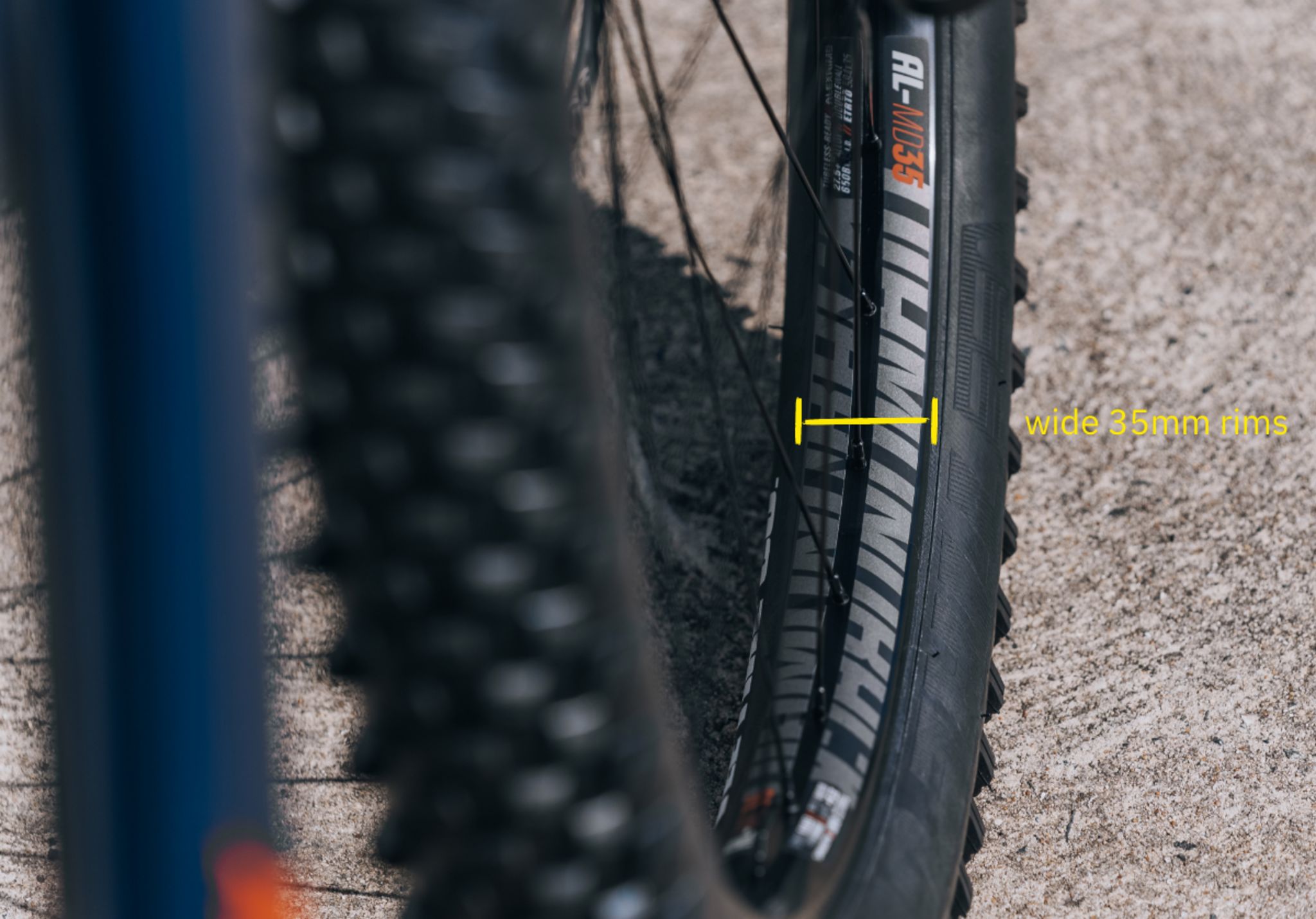 Super wide 35mm rims (most rims are 27-30mm wide) are paired to 2.80 inch wide tyres. Wider rims allow more air volume inside the tyre.
More volume means the tyre itself acts like suspension, absorbing impacts and delivering a smoother ride.
Further Vee Tire Co.'s Crown Gem is purpose built for wide rims and delivers a nice rounded profile. This is important because you don't want the tyre letting go suddenly in a corner. The Crown Gem is designed for hardpack and loose over hardpack conditions, so it's a great all rounder.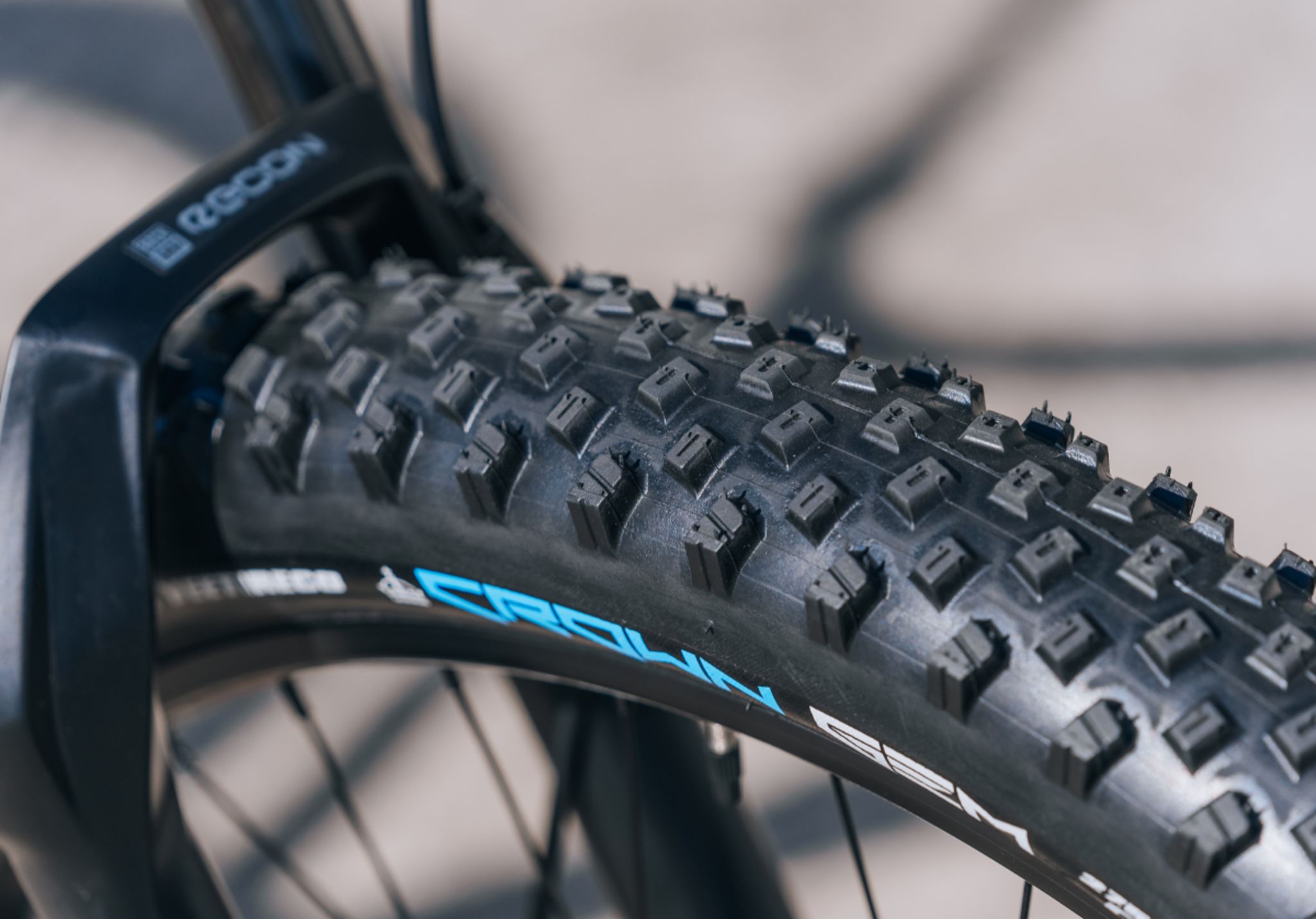 A dropper post will completely change the way you ride.
For those that don't know what it is, here's a great explanation by GMBN:
Any mountain bike trail is going to have a descent. And most riders lose control or crash when they are descending.
A dropper post will allow you to comfortably (keyword here) move your position lower; more into the bike. This allows you to move your weight slightly rearward - without the saddle getting in the way.
When it comes time to climb or pedal seated, push the lever on the handlebar (just under the rear brake lever) and the seat will return to its maximum height.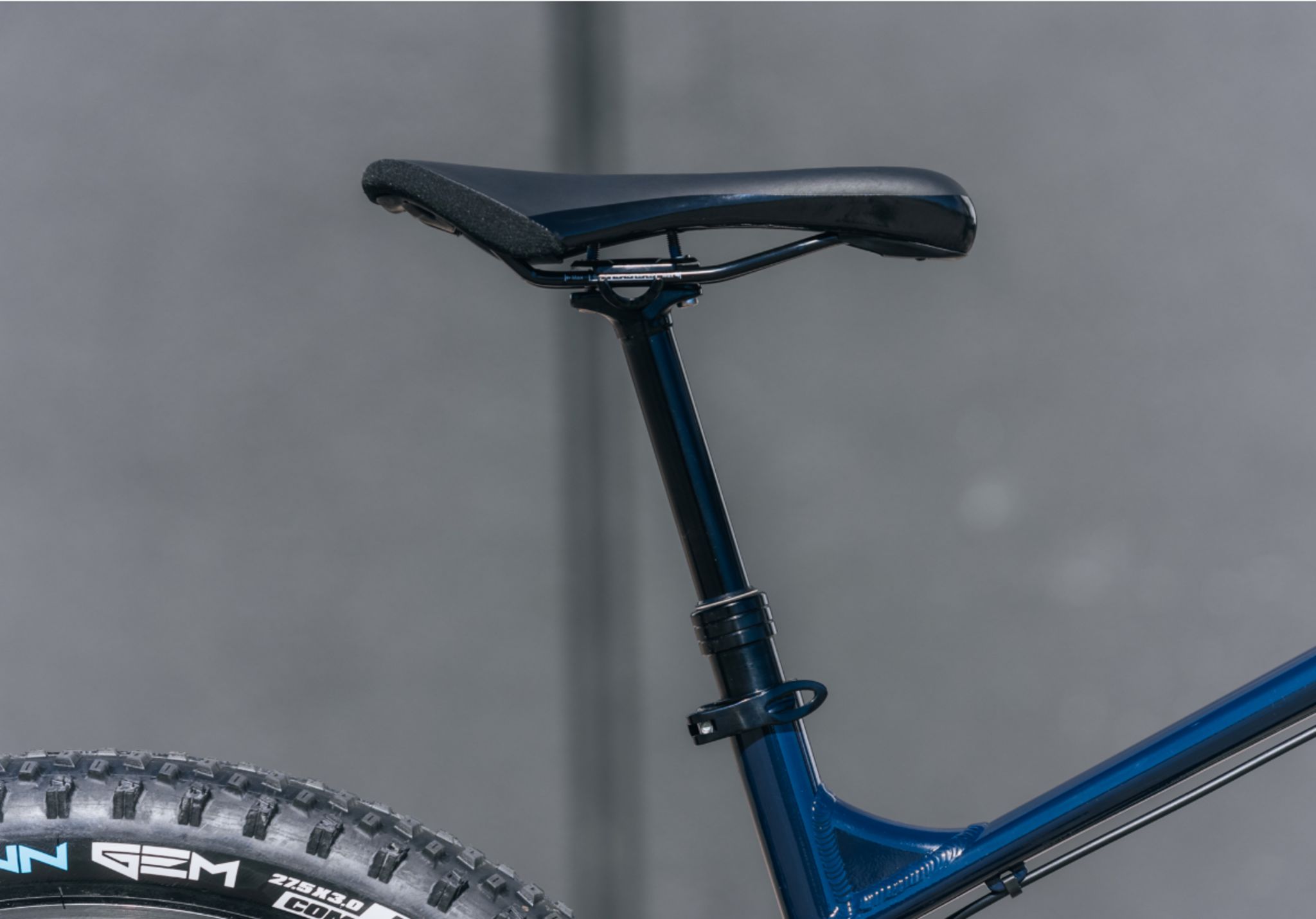 Shimano hydraulic disc brakes are the benchmark mid-range hydro brake. Lever feel is light and once bed-in these brakes are super responsive.
Specifications
| | |
| --- | --- |
| Sizes | S, M, L, XL |
| Colour | Dark Blue Gloss |
| Frame | 6061-T6 aluminium // Boost 148 |
| Fork | Rockshox Recon RL, Solo Air, 140mm Travel // 15mm Thru-axle // Lockout |
| Headset | FSA NO.57 |
| Handlebar | Race Face Chester 35, 780mm |
| Grips | Lock-on, 135mm Silcone |
| Stem | Race Face Chester 35, 40mm |
| Seatpost | Dropper post with remote, 30.9mm |
| Saddle | Diamondback |
| Pedals | Platform |
| Shifters | Shimano Altus, 18 speed |
| Front Derailleur | Shimano Alivio |
| Rear Derailleur | SRAM SX Eagle, 12 speed |
| Brakes | Shimano MT200 hydraulic disc // [F]180mm, [R]160mm |
| Brake Levers | Shimano MT500 hydraulic |
| Cassette | SRAM SX, 11T-50T, 12 speed |
| Chain | SRAM SX Eagle, 12 speed |
| Crankset | SRAM SX Eagle, 32T |
| Bottom Bracket | SRAM Powerspline // 73mm shell, 118mm spindle length |
| Rims | Diamondback AL35 // Tubeless compatible, 32H |
| Hubs | Fr: Boost, aluminium, 32H // Rr: Boost, aluminium, 32H |
| Spokes | 14g Stainless Steel |
| Tyres | Vee Rubber Crown Gem 27.5x2.8 |