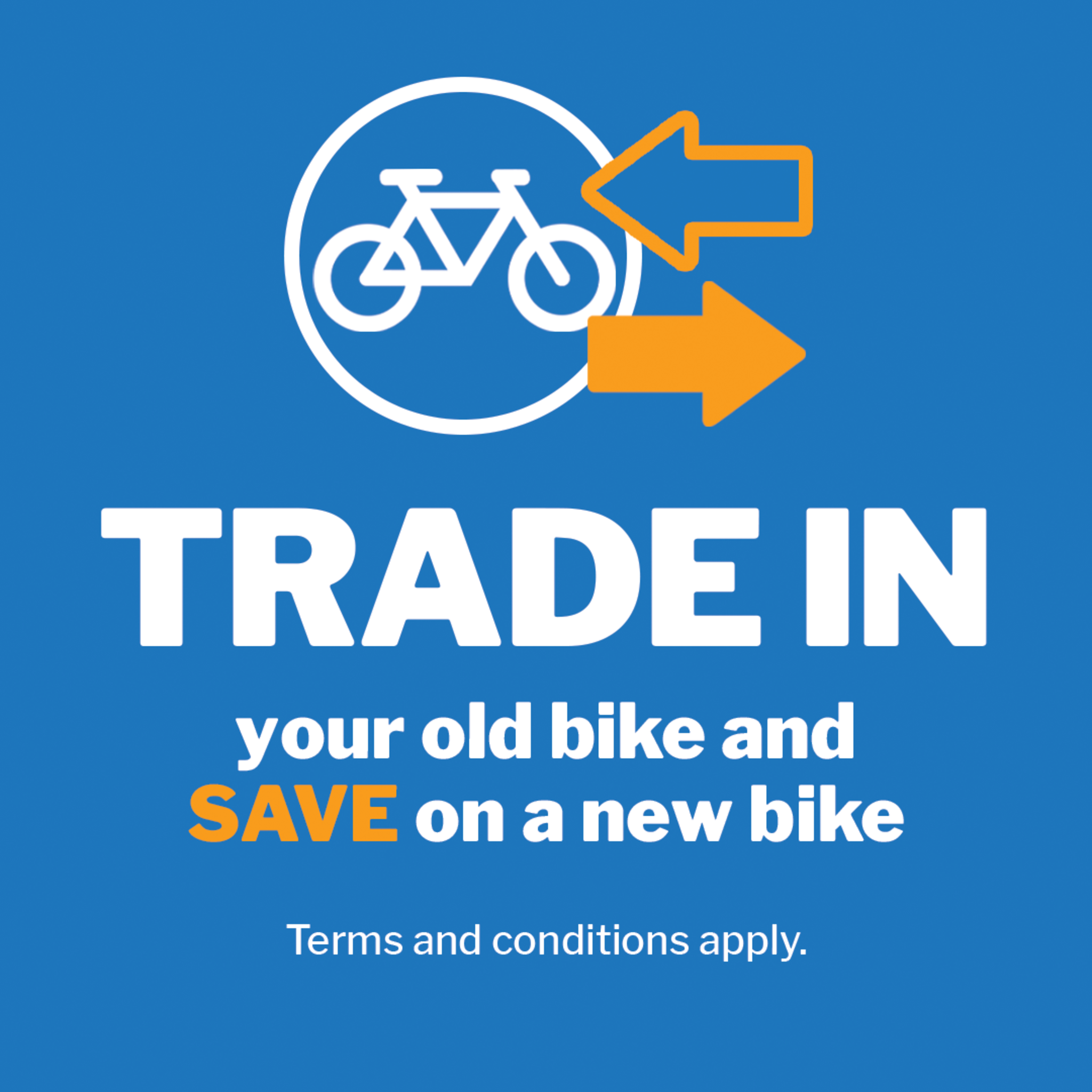 TRADE-IN OFFER
If you're looking to upgrade your bike to a newer, better model, or perhaps just something different, then you might be interested in our Trade In offer.
How does the Trade-In Process work?
Simply bring your old bike into one of our participating stores (Heidelberg or Hallam), and our mechanics will inspect the bike and conduct an appraisal to determine the bike's value, and our team will offer you a credit amount towards a new bike.
A few factors will determine the bike's value, including age, condition, market value, and the cost of any repairs or maintenance needed to make the bike resellable.
What are the benefits of trading my bike in?
Trading your old bike in saves you the trouble of reselling it yourself. Trading in saves you time, effort and storage space. It's also an environmentally friendly option for disposing of an unwanted bike, as your old bike will be fixed up by our workshop and resold as a secondhand bike to another rider who will get another several years of use out of it.
What bikes are accepted?
We accept almost all standard bikes, but unfortunately we cannot accept e-bikes. We accept road bikes, mountain bikes, kids bikes, vintage bikes, bmx, beach cruisers and more. There are some instances when we will not accept a trade-in. For example, if the bike is in too poor condition that the cost of repair is more than its resell value, we reserve the right to refuse the trade-in.
If you're interested in how much you can get for your bike, please visit one of our participating stores (Heidelberg or Hallam) and see our friendly sales team.